---
ABOUT PAULA LEMIRE
Born and raised in Albany, New York. Presently researching the history of the Albany Rural Cemetey. A proud Whovian who loves to cook.
---


Above: An autumn walk along Consecration Lake at the historic Albany Rural Cemetery. Photo by Paula Lemire, 2014

Interested in prints of any of the photos featured on my blogs? Feel free to inquire by e-mail.


---
THE ALBANY HISTORY PAGE
---
CURRENT PROJECTS
Sites:
Official web site for Broadway actor and recording artist Hugh Panaro - hugh-panaro.net
Articles, Personal Essays, and Photos:
Jeremiah Field and The Headstone That Was Not Lost - NEW
Visiting Vale - a photo tour of Schenectady's historic Vale Cemetery
The Old Store - antique photos of a Sicilian immigrant's Albany store
Madonna della Catena - vintage photo of a statue in the former St. Anthony's Roman Catholic Church in Albany
The Helderberg Hermit - Bouck White and the Helderberg Castle
The Garden Gravestone - The mystery of a backyard headstone
The Old Lady of St. Mary's Park - 1932 newspaper article about the widow of a cemetery caretaker
Haunted Albany - a compilation of local ghost stories
The Potter's Field - list of burials in the Potter's Field at the Albany Rural Cemetery
The Lady In My Attic - a lovely old picture in fragments
Blogs:
Albany (NY Photo Blog - albanynydailyphoto.blogspot.com
The Church Grounds - albanychurchgrounds.wordpress.com
Albany Rural Cemetery blog - albanyruralcemetery.blogspot.com
Albany NY History blog - albanynyhistory.blogspot.com
Books:
Beyond The Graves (working title) - A history of the Albany Rural Cemetery (in progress - update coming soon)
A Something of Nobleness - The Story of Bouck White and the Helderberg Castle (in progress)
---
Publication credits (as PaulaAnne SharkeyLemire) include Chronogram, Hudson Valley Magazine, Kaatskill Life, Adirondac, The New Jersey Review of Literature, The Lonsdale, Canticle, Mandrake, Voices of Selene, Native Peoples Magazine, The Higginsville Reader, and New Hope Books.
---
---
The Church Grounds Project is expanding and is now the Albany Cemetery Project with the goal of creating an in-depth on-line digital history of the Albany Rural Cemetery. Click here for details or to support this research project.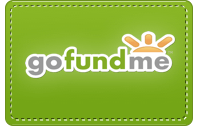 ---
Follow me on Twitter @ PaulaLemire